Doctors & Staff
Meet the experienced and friendly doctors and staff who make Manchester Eye Care Center, P.C. the leading provider of vision care products and services in Manchester.
Julie A. Marvin-Manders, OD
Dr. Julie Marvin-Manders grew up near Adrian, and after graduating from Adrian High School, continued her education at Ferris State University. She graduated from the Michigan College of Optometry in 1988. After practicing in various ophthalmological and optometric settings in Lansing, Jackson, and Adrian, Dr. Manders settled in Manchester, where she has been in solo private practice since 1993.
Dr. Manders is a member of the American Optometric Association and the Michigan Optometric Association (MOA). She served as chairperson for the MOA Awards Committee for many years as well as serving on the MOA State Convention Committee.  She continues to be actively involved as a trustee on the Michigan Foundation for Vision Awareness .
She is a founding member and past President of the Manchester Community School Foundation and was actively involved in many school activities and the Manchester Athletic Boosters. She is a member of the Manchester Lions Club. A proud parent of two state champion girls' basketball players, Dr. Manders enjoys traveling, entertaining family and friends at the lake and playing golf.
---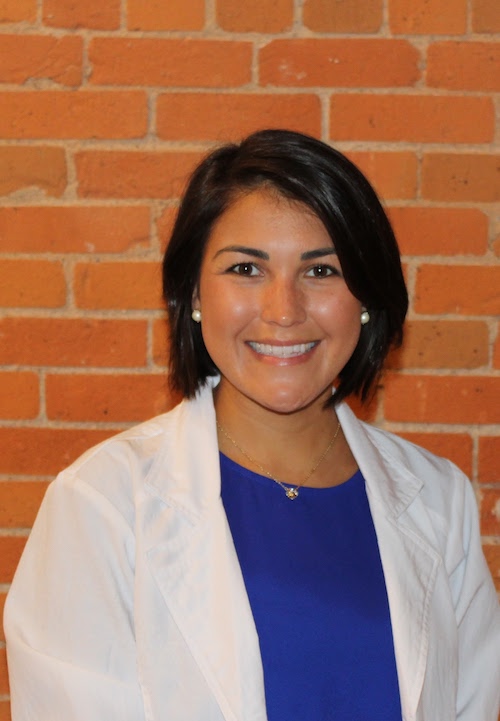 Felicia Slate, OD
Dr. Felicia Slate completed her Bachelor of Science in Biology at Ferris State University in 2013 and continued her education at the Michigan College of Optometry. Dr. Slate was active in her school and received the Daniel Peters Memorial Award for Outstanding Senior Optometry Student.
She served as a member on a national committee representing her school and continues to be involved in organized optometry.
Outside of the clinic you will find Dr. Slate running around or walking with her dog, Poppy. She is an avid runner and has completed a number of marathons including The Boston Marathon. Dr. Slate has recently started competing in triathlons alongside her husband, Jordan, and they completed their first 70.3 Ironman in 2019.
---
Kay Snow
A 16-year employee of Manchester Eye Care, Kay is no stranger to the optical field. She worked as an optician for many years before pursuing other careers. Now a resident of Adrian, Kay has two adult daughters, and enjoys a wide variety of outdoor pursuits. She'll also be happy to tell you all about her five grandchildren!
As our staff optician, Kay is always happy to help you find the perfect pair of frames to suit your personal style, as well as fitting you with high quality lens options. Her assistance will help you look-and see-your best!
---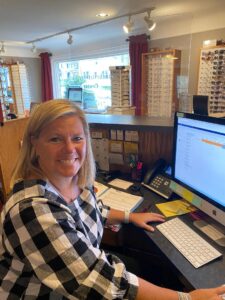 Erin Collins
As Director of First Impressions, Erin's friendly smile welcomes you as you walk in the door. She joined our office staff in November of 2020 and does a great job at the reception desk. Her organizational skills are a huge asset to our office.
Erin lives in Manchester, and has had three daughters graduate from Manchester. When she's not spending time with her family Erin can be found golfing with friends or reading
---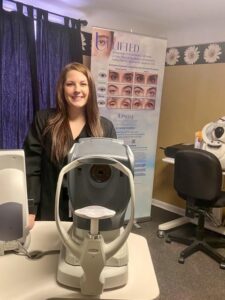 Chyanne LaPrell
Chyanne just joined our staff in November of 2021. She handles all of our pretesting, administering retinal photos, as well as many other technical office duties.
Chyanne is from Whitmore Lake, but recently moved to Adrian in 2020. In her free time, she enjoys spending time with her family, fishing, and playing with her two Silver Labs, Oakleigh & Willow.
---
Stacey Clarke
Stacey joined our staff in 2021 and is our Billing & Receivables Specialist. She is available to answer any of your insurance or billing questions. With over 8 years of experience in healthcare, she has worked in a Family Medicine General Practice and ENT specialty office before becoming a member of our team.
Stacey recently moved to Manchester from the Metro Detroit area. When you don't find her at work, she is enjoying the outdoors with her fur babies and family.
---